Our History
We have come a long ways since then with millions of people visiting More4kids. Today we are averaging between 90,000 and 100, 000 unique views a month and we have a presence on all the main social media sites.
More4Kids International llc is a for profit company which is incorporated in the state of South Carolina.  It is a family owned and loved business dedicated to bettering the world through helping children and parents worldwide. Out of our love for our Children came the inception of More4kids.info. Since "kids don't come with an instruction manual", our goal is to become a leading provider of information and resources for parents and to celebrate those we call our Children. Our writers are parents just like we are.
Our Mission
"Our mission is twofold. First, to foster and encourage children's intellectual and emotional growth  by providing parents with current and relevant information and resources. Second: To bring awareness and help for children who are in need and may not have a voice of their own by utilizing the power and resources of the Internet."
More4kids International is working hard to build an online community that brings parents, families, and teachers together in order to share ideas and information, in order to improve our most precious gift of all, our children.
It is important to note that right the majority of any revenue generated from this site goes right back into providing quality content to our readers. Providing this service is that important to us.
Meet our team of professional bloggers and writers:
| | |
| --- | --- |
| | Jennifer Shakeel is a professional writer and former nurse with over 12 years medical experience, most important an only parent of 4. Her purpose here is to share with you what she has earned about parenting and the joys and changes that take place during pregnancy. |
| | |
| --- | --- |
| | Lori Ramsey (LA Ramsey) is a published author. She was born in 1966 in Twenty-Nine Palms, California. She grew up in Arkansas where she lives with her husband and six children!! She took the Famous Writers Course in Fiction from 1993-1996. She started writing fiction in 1996 and began writing non-fiction in 2001. |
| | |
| --- | --- |
| | Michele Borba, Ed.D. is an educational psychologist, TODAY contributor, mom, and award-winning author of 23 books. Her latest book, The Big Book of Parenting Solutions: 101 Answers to Your Everyday Challenges and Wildest Worries (Jossey-Bass). You can also learn more about Dr. Borba on her website: http://www.micheleborba.com or follow her on twitter @micheleborba. |
| | |
| --- | --- |
| | Joy Burgess is a professional writer. She is 28 year old wife and step mom, currently living in Arizona. Her family includes her husband, step son, step daughter, and dog, Chewy. Along with being a full time step mom, Joy also works full time as a writer and musician. Hobbies and interests include scrapbooking, gardening, playing the piano, cooking, and finding a few spare moments of quiet time alone. |
| | |
| --- | --- |
| | Bonnie Doss-Knight is a published author and poet, with article content, web-writing experience. Her poetry has appeared in "The Spirit" and "Modern Romance". She has a strong interest in alternative/herbal/holistic medicine. Bonnie advocates on behalf of abused children of all ages. She is also an expert food writer, particularly southern country cooking and/or nutritious foods. |
| | |
| --- | --- |
| | Angie Shiflett is a writer that focuses on writing on an assortment of topics. She has been published on The National Geographic and Travel Channel Websites. Currently, her passion is education. Both Angie and her husband place a high emphasis on family, and dedication to the importance of a proper education.Published on The Travel Channel Website |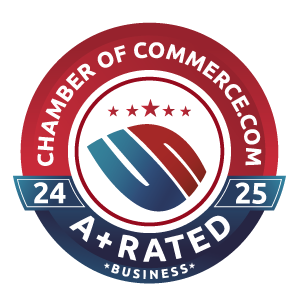 3300 North Main Street, Suite D, # 216 Anderson, 29621